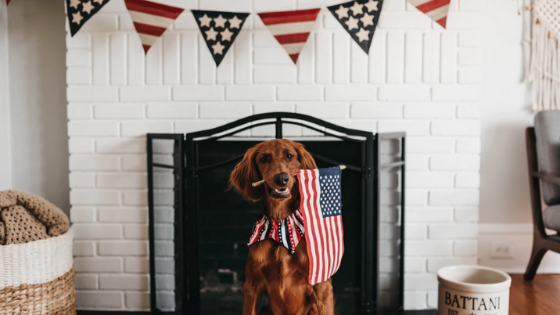 Celebrating the 4th of July wouldn't be complete without some patriotic desserts! Here are 2 easy red, white, and blue ideas you can serve at work or social gatherings this year.
Red, White and Blue Strawberries
Red, white, and blue strawberries are a classy and patriotic treat. They look like you spent a lot of time making them, yet they are fast and easy to make. Melt white chocolate down and then dip a strawberry two-thirds of the way in the white chocolate, leaving the top third of the strawberry untouched. While the chocolate is still wet, dip the bottom third of the strawberry into blue sugar crystal sprinkles. Set the strawberry on wax paper and allow it to dry in your fridge until ready to serve!
Red, White, and Blue Freedom Bark
Another fast and easy dessert to make is red, white, and blue freedom bark. Purchase red, white, and blue melting chocolates at any baking goods store or craft store. Melt the candy down, following the directions on the package. Place a sheet of wax or parchment paper on a baking sheet. Take spoonfuls of the melted colored candy and use it to make swirls or designs, coating the wax paper. Work quickly to ensure the candy does not dry as you are trying to spread it. Once you have poured all of the candy onto the wax paper, allow it to harden and dry in the fridge. This will form a tie-dye looking candy. Break it up into pieces and enjoy this sweet treat.
Having a great space to celebrate in can make all the difference, too! If you are looking for apartments in Denver, Colorado, The Apartments at Denver Place may be the perfect spot for you to call home and celebrate all of your special occasions. Visit our website today to see photos of our apartments and to learn more about our available floor plans!