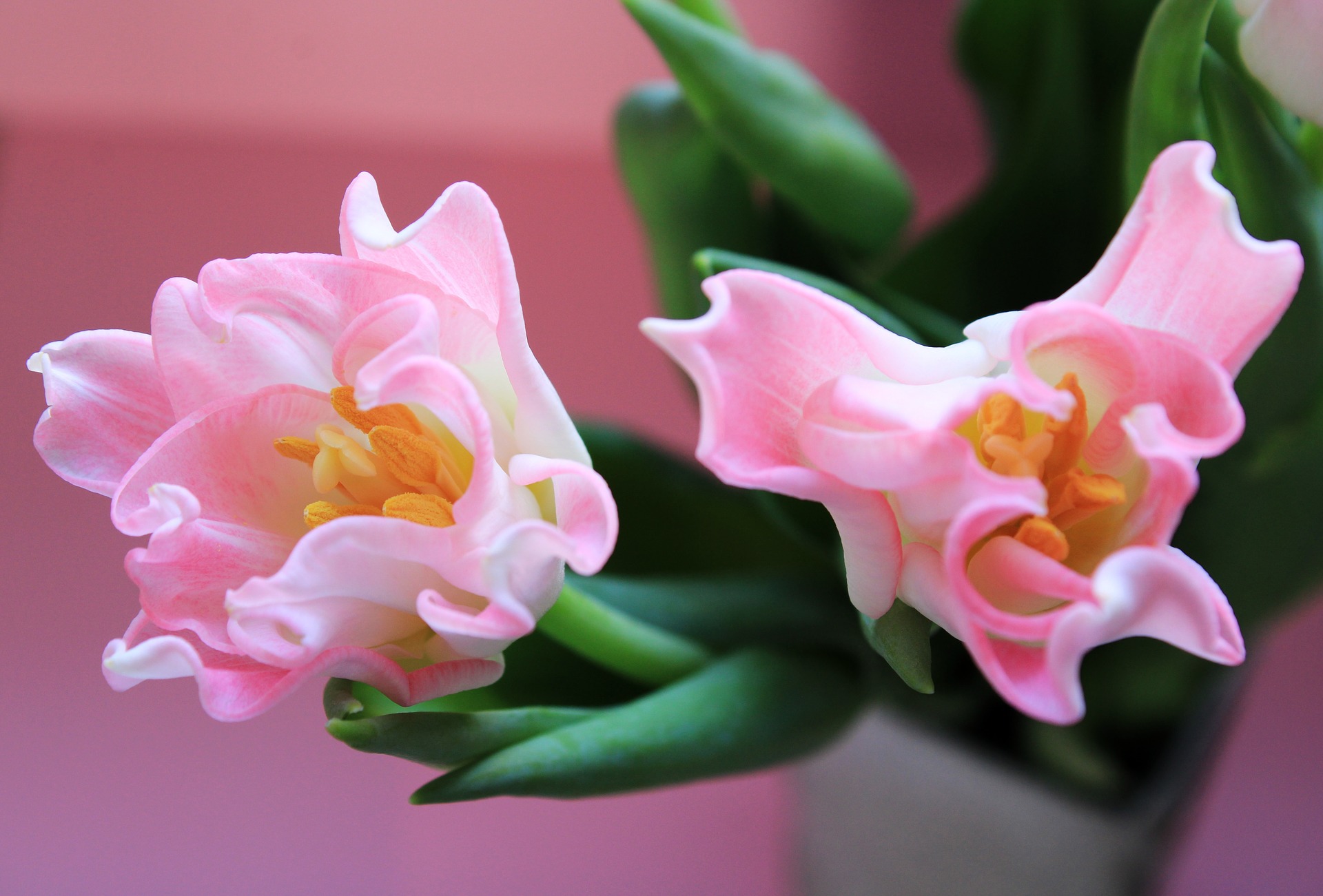 Few things spell spring like brightly blooming flowers from spring bulbs. Not only do they provide a vibrant visual prelude to the beauty of the season to come, but they provide an amazing fragrance that breathes life. Winters in the Colorado high country sometimes seem to residents of apartments in Denver as if they'll never end, and although you can purchase cut flowers even during the middle of a long winter, you also have the option of going for a more natural look and feel. For instance, you can force spring-flowering bulbs to bloom indoors. Here's what you need to do.
Purchase the Bulbs
Regular spring bulbs won't work for this unless you want to leave them in your freezer for at least six weeks, and for most people, this approach simply isn't practical. It's better to buy bulbs that were produced and treated for the purpose of forcing them to bloom indoors. A type of narcissus called Paperwhites is the most popular type of spring-flowering plant for this purpose, but you can also find regular daffodils, tulips, hyacinths and crocus. If you really want to bring a sneak preview of spring into your indoor living space, pick several of these bulbs and put them in various places in your apartment.
Prepare the Growing Space
The best type of growing space for forcing bulbs is a wide, shallow tray designed specifically for this purpose. Fill it with pebbles: Colored pebbles add to the vibrant ambiance, but you can choose all-white or all-blue varieties for a more formal look. Add enough water so that it almost comes up to the rim. Choose a place that receives bright light, but keep in mind that it's not necessary to place bulbs in direct sunlight.
Be Patient
The bulbs should start to send out green shoots from their tops within a week, but it will be several weeks before they bloom. If you're like most people, you'll enjoy watching their progress on a daily basis and will be thrilled when the first petals begin to emerge from the buds.
We've got several floor plans designed to meet the needs and preferences of a variety of lifestyles. Call us today to find out more about life in our Denver apartment community.