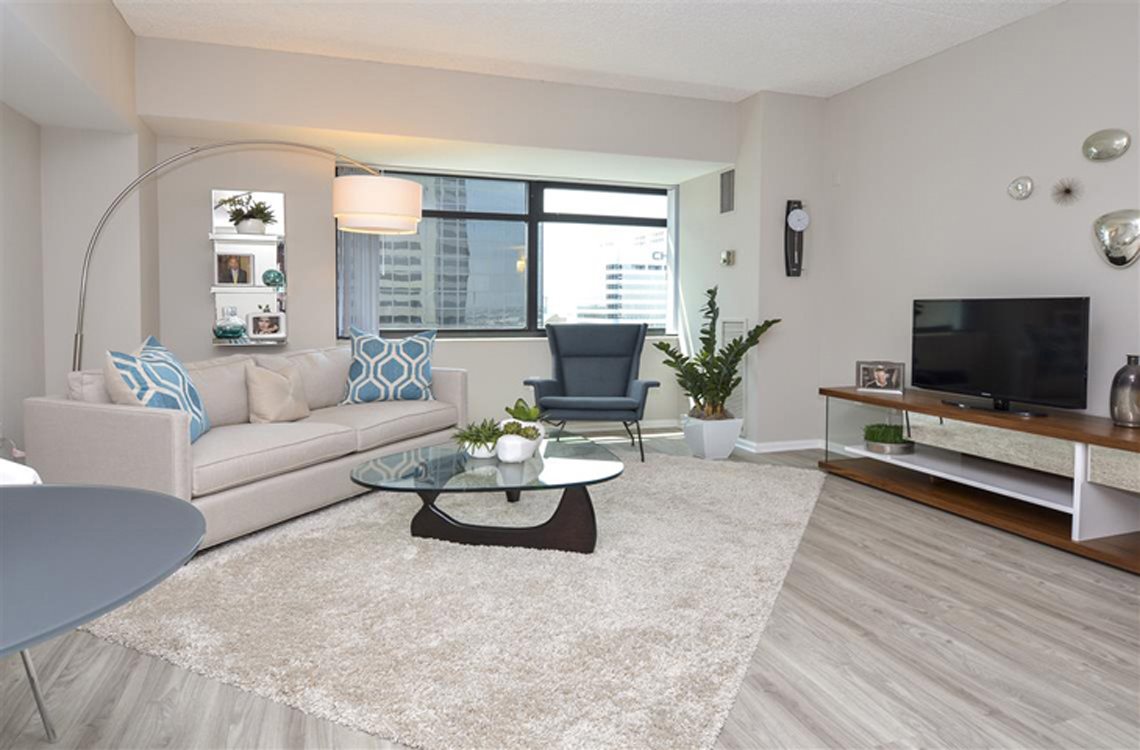 Do you have big decorating dreams for your apartment but don't want to commit to a major makeover? Changing up the look of your space doesn't have to be expensive and time-consuming. If you're interested in experimenting with this year's trendy big patterns and bold colors, you're in luck! Small changes can make a grand impact if done right. Here are a few ideas.
Throw Pillows
Throw pillows are a classic way to jazz up a room for a good reason. They're affordable, available in a rainbow of colors and patterns, and you can easily find them in shops around the city. For maximum versatility, look for throw pillows with a removable cover. This lets you swap out the look while keeping the pillow.
Lampshades
Lampshades pull double decorating duty. When the lamp's off, a brightly colored shade adds visual interest to the room. Turn the lamp on and the light filters through that shade. This floods the room with gorgeous colors. Want a truly customized look? Swing by your local craft store and get fabric paint. This can be a fun activity to do on a rainy weekend or with the kids.
Table Runners
Table runners work much like rugs because they can be rolled out and then moved out of the way as needed. A boldly patterned runner adds visual interest and can look especially sharp against a crisp white or modern black tablecloth. Expecting guests over the holidays? Add to the festive atmosphere with a runner in seasonal colors and patterns.
Artwork
When looking for areas to jazz up your apartment, don't forget about the walls. Artwork can be a very inexpensive way to add dimension to your apartment. You can look for quirky and bold pieces in bargain bins or thrift stores, or invest in something timeless that you can enjoy for years to come.
Big City Glamour at The Apartments at Denver Place
If you're searching for the perfect apartments in Denver, CO, look no further than The Apartments at Denver Place. We offer everything from fitness memberships to an indoor swimming pool, all right in the center of the action of the Mile High City. Visit our website to find out more.