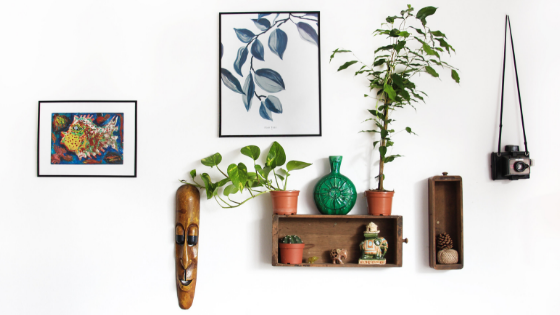 Whether you're moving into a new apartment or you just want a makeover, decorating can be a difficult task. Below you'll find three creative ideas for decorating your apartment.
Add a Rug
Adding a rug to your apartment can really make your home feel cozy. In addition, rugs do a great job of opening up a room, and they also balance well with other pieces of furniture. Utilizing rugs is an easy and cost-effective way to decorate your apartment. But before you purchase a rug, you should first think about what size to get, what color to choose, what material you desire, and how a rug will mesh with your other design elements. An awesome thing about rugs is that there are many different variations to choose from. Therefore, no matter what theme or look you're going for in any room in your apartment, chances are there's a rug out there that's perfect for your space.
Use Plants
Adding plants to your apartment can add natural color and a design element that is very pleasing to the eye. Furthermore, it's proven that plants in your home actually help to improve indoor air quality. There are many different types of plants that work great for apartments — some of which include:
Aloe vera
Bamboo palm
Rubber tree
Philodendron
Golden pothos
Adding any one of these vibrant plants to your apartment can help bring your home to life. In addition, many houseplants have calming properties. So whether you suffer from stress, anxiety or constant headaches from everyday life, adding plants can help.
Find Suitable Wall Decor
When you think about decorating your apartment, you always have to consider your wall decor. Are you looking for a rustic theme? Want to add some color? While there are many options to think about, deciding on a decorative look can be tough. If you have a roommate or you're living with family members, be sure to sit down with them to try to decide the best way to decorate your walls. But keep in mind that your wall decor depends on many different aspects of design in your apartment. Contemporary art is a fantastic idea that many homeowners use. You might also choose to cover as much space on your walls as possible with art — without going overboard. While you want some white space, you don't want an abundance of it.
Looking for a new apartment to decorate? If you're searching for apartments in Denver, then be sure to schedule a showing at The Apartments at Denver Place today!