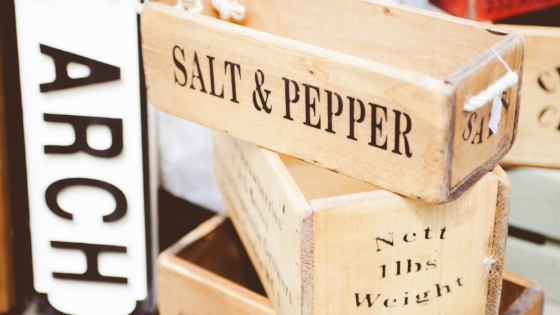 Vintage is always in style, even in the sleekest, most modern homes, such as the apartments at Denver Place. With amenities aplenty, life at Denver Place is a designer's dream. And though there's plenty of built-in storage available already, bringing in a few, functional vintage pieces like these add charm and character.
The vintage suitcase
Apparently, travelers owned a lot of clothes back in the 1920s, because the suitcases were huge, ungainly pieces that may have been nightmares to drag from port to port. Luckily, those old behemoths make gorgeous, double-duty coffee tables today. Just mount feet to the bottom to raise them up to coffee table height, and you have a place to set your snacks as well as trendy, hidden storage for throws, remotes and more.
The dressmaker form
Once, they helped ladies design dresses. Today, vintage dressmaker forms help trendy designers create moods. This conversation piece can be placed in a corner of the bedroom as a stylish storage solution for jewelry and scarves or on the balcony, dressed in a pine-bough skirt to celebrate the holidays. Residents who enjoy cooking might display a vintage dressmaker form in the kitchen to hold a lively collection of vintage aprons.
The industrial farm bucket
Vintage buckets lean industrial or shabby chic, depending upon how you treat them. Either way, they're perfect storage containers for everything from rolled towels to rolling pins. Because they come in all sizes, you can even toss in some ice and store drinks for party guests.
The old door and ladder
Vintage doors and ladders are hot items at estate sales because there's a surprising amount of ways to repurpose them. An old, wooden ladder hung horizontally over a kitchen island makes the perfect pot rack when you add large S hooks. And vintage doors hinged together serve as a beautiful screen to hide clutter.
When it's time to dress up Denver apartments, don't forget about the storage. You can never have too much. And when you toss in a few vintage elements to add functionality, you'll love the look. Give us a call today for a tour of The Apartments at Denver Place.