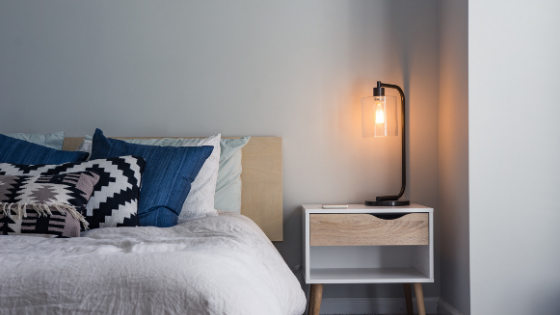 When you are decorating a bedroom in a Denver apartment, you need to make deliberate choices to make the most of your space. Below are some tips to help you decorate your bedroom in a pleasing way.
Use light colors on the walls.
If you are concerned about making your bedroom feel more spacious, opt for light-colored decor.
Choose the right furniture.
If your bedroom offers limited floor space, be careful about the furniture you choose. Selecting bulky furniture can cause the bedroom to feel cluttered while choosing smaller, sleeker furniture opens up the space.
Don't overdo it.
Your bedroom is a sacred space that needs to be calm and relaxing so you can rest well at night. Resist the urge to cover your walls in photos or place too many items on surfaces in your bedroom. Instead, focus your efforts on a few good pieces and keep the space simple.
Use rugs and good linens.
If you have a hard floor in your bedroom, using a rug is a great way to make the room feel warmer and more like home. Likewise, investing in some good linens adds both class and comfort to the room.
Focus on storage.
If you have limited space in your bedroom, storage will be one of your most important concerns. Luckily, there are plenty of ways to store your belongings out of sight while maximizing space. Consider purchasing under-the-bed storage boxes and/or benches that open up to allow storage on the interior. Investing in tools to help you keep your closet organized will also help you maximize the effectiveness of the space in your bedroom.
Decorating your bedroom may take some time and effort, but if you follow the tips above, you can create a space you will enjoy for many years to come.
Denver offers a variety of beautiful, spacious apartments for families of all sizes. To learn about available floor plans in Denver, CO apartments, please contact the Apartments at Denver Place today.